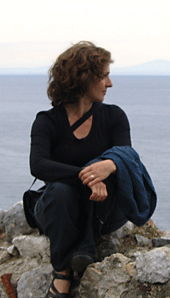 Daniela Elza lives in Vancouver and is currently shovelling the sidewalks of her imagination overtime. Most recently her work appeared in Rocksalt Anthology, The Vancouver Review, and is forthcoming in the book Poetic Inquiry, Van Gogh's Ear, and A Verse Map of Vancouver.
Christina Shah can't seem to avoid locations with sponge-painted walls. She has recently completed her first full-length poetry collection, Butterfly Maiden. She lives with a very polite dog in Saskatoon.
.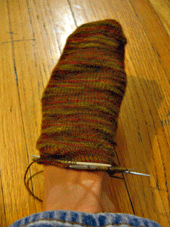 © 2009 Daniela Elza and Christina Shah
drifting morphologies
the fractals of thought spin and whirl
there is no telling where they land
Wite-Out™ colloid on the concrete page
backlights the bronchial conté trees.
my heels are cold, I stand in this poem
shovel the sidewalks of past, piled high
the white of the imagination falls and falls
panna cotta on water meters, chainlink lace
erase. begin again. each crystal
grows around his)toric dust.

this silent morphology of forms
we gape at; let it melt on our tongues.
Notes to the poem:
This process began really as a comedy of errors. Daniela sent out a couple of lines to Christina thinking it was a collaborative poem in couplets. Christina wasn't aware of the collaborative nature of the call to begin with, and was quite focused on the syllabic balance within the couplet. The confusion was compounded further by our not knowing whether to create one couplet together, or several. We thought of writing alternate lines for some couplets and so we had a good time on New Year's Eve writing and muddling through this process over the phone fueled by Baileys, coffee, and copious laughter.